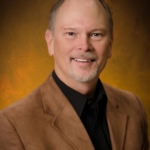 For 25 years David Garrison has served as a missionary with the Southern Baptist International Mission Board. His assignments have included Associate Vice President for Global Strategy, Regional Leader for South Asia, Interim Regional Leader for Central and Eastern Europe, and Interim Regional Leader for Northern Africa and the Middle East. Prior to that, Garrison directed the work of the International Mission Board's Cooperative Services International program which opened new work among 40 previously unengaged people groups. Garrison's quest to understand and join God's global mission has led him to study a dozen languages and visit more than 80 countries, serving as a missionary in Hong Kong, Germany, France, England, Egypt, Tunisia, and India.
Garrison has degrees from Ouachita Baptist University (B.A., 1979), Golden Gate Baptist Theological Seminary (M.Div.,1982), the University of Chicago Divinity School (Ph.D., 1988).
Garrison has taught at Hong Kong Baptist University, Southwestern Baptist Theological Seminary, Fuller Theological Seminary, Trinity Evangelical Seminary, and Columbia Biblical Seminary, in addition to leading seminars and workshops internationally. His books include The Nonresidential Missionary (MARC, 1990), Something New Under the Sun (IMB, 1998), the booklet Church Planting Movements (IMB, 2000), The Camel Workshop: A Practical Guide to Muslim Evangelism (WIGTake Resources, 2009), and Church Planting Movements: How God Is Redeeming a Lost World (WIGTake Resources, 2004). Dr. Garrison currently lives with his wife of 30 years, Sonia, and two of their four children in Colorado where he serves as the International Mission Board's Global Strategist for Evangelical Advance.