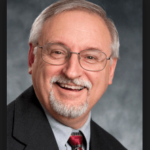 John H. Walton (PhD, Hebrew Union College) is professor of Old Testament at Wheaton College and Graduate School. Previously he was professor of Old Testament at Moody Bible Institute in Chicago for twenty years.
Some of Walton's books include The Lost World of Adam and Eve, The Lost World of Scripture, The Lost World of Genesis One, Ancient Near Eastern Thought and the Old Testament, The Essential Bible Companion, The NIV Application Commentary: Genesis, and The IVP Bible Background Commentary: Old Testament (with Victor Matthews and Mark Chavalas).
Walton's ministry experience includes church classes for all age groups, high school Bible studies, and adult Sunday school classes, as well as serving as a teacher for "The Bible in 90 Days." John and his wife, Kim, live in Wheaton, Illinois, and have three adult children.