You are previewing:

Called to be Merciful in Religious Commitment and Pastoral Charity

Called to be Merciful in Religious Commitment and Pastoral Charity

Sale!
Called to be Merciful in Religious Commitment and Pastoral Charity
The Passionate Plea of Pope Francis
"By its very nature it (mercy) indicates something concrete: intentions, attitudes and behaviours that are shown in daily living. The mercy of God is his loving concern for each one of us…"
"This is the path which the merciful love of Christians must also travel. As the father loves, so do his children. Just as he is merciful, so we are called to be merciful to each other."
"… wherever the church is present, the mercy of the father must be evident. In our parishes, communities, associations and movements, in a word, wherever there are Christians, everyone should find an oasis of mercy."
Pope Francis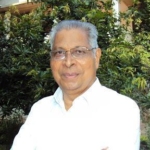 I was born on 2nd July 1946 at Kuravilangad (Kerala, India), and I belong to the Order of Friars Minor Capuchins (OFMCap). I had my higher studies (M.Ph.) at JDV, Pune, and M.A. & Ph.D. at the Catholic University of Louvain (Belgium). I was a resident member of the staff at Calvary Philosophical College, Trichur (1976-79, 1985-90), and since 1990 professor of philosophy at Vijnananilayam (Janampet, Eluru, A.P.). I have served as Rector of Vianney College, President of Vijnananilayam, Secretary and President of the ACPI. Being the Editor-in-Chief of ACPI Encyclopedia of Philosophy (2010) and being honoured with a Festschrift (2012) were two of the recent events of academic importance.