You are previewing:

THE GEOGRAPHY OF RELIGION: Faith, Place, and Space
THE GEOGRAPHY OF RELIGION: Faith, Place, and Space
Sale!
THE GEOGRAPHY OF RELIGION: Faith, Place, and Space
The only book of its kind, this balanced and accessibly written text explores the geographical study of religion. Roger W. Stump provides a full and impartial discussion of religious doctrines, beliefs, events, and practices. The author's broad, comparative approach is bolstered by a wealth of case studies ranging from the major world religions to a diversity of indigenous, unconventional, and extinct religions. Illustrating religious concepts with both traditional and current examples, Stump considers the historical and contemporary interactions between religion and a wide range of social, political, and cultural phenomena. Presenting geographical and religious ideas in accessible language, the book offers an invaluable and unique examination of the intersection of religious belief and practice with the concepts of place and space.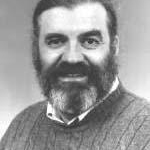 ROGER W. STUMP is professor of geography and religious studies at the University at Albany, SUNY.