You are previewing:

Why I Am Not a Calvinist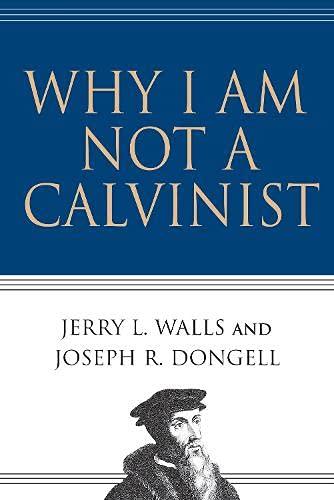 Why I Am Not a Calvinist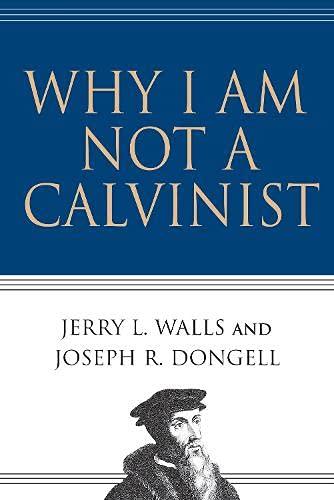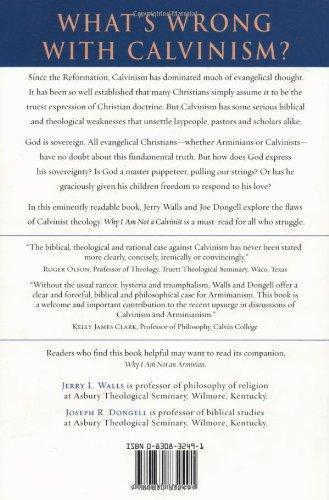 Sale!
Why I Am Not a Calvinist
What's wrong with Calvinism? Since the Reformation, Calvinism has dominated much of evangelical thought. It has been so well established that many Christians simply assume it to be the truest expression of Christian doctrine. But Calvinism has some serious biblical and theological weaknesses that unsettle laypeople, pastors and scholars alike. God is sovereign. All evangelical Christians–whether Arminians or Calvinists–have no doubt about this fundamental truth. But how does God express his sovereignty? Is God a master puppeteer, pulling our strings? Or has he graciously given his children freedom to respond to his love? In this eminently readable book, Jerry L. Walls and Joseph R. Dongell explore the flaws of Calvinist theology. Why I Am Not a Calvinist is a must-read for all who struggle with the limitations of this dominant perspective within evangelical theology.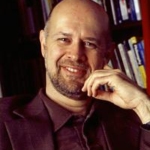 Dr. Jerry L. Walls is a Scholar in Residence and Professor of Philosophy at Houston Baptist University. His primary focus is on philosophy of religion, ethics and Christian apologetics. He has authored, co-authored, edited or co-edited more than a dozen books and over eighty articles and reviews. Among these is an influential trilogy on the afterlife, namely: Hell: The Logic of Damnation; Heaven: The Logic of Eternal Joy; Purgatory: The Logic of Total Transformation. Click here to learn more about Dr. Walls.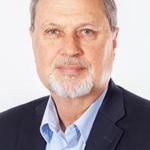 Professor of Biblical Studies
Expertise
Lukan Studies
Pauline Theology
New Testament Greek
Education
B.A., Central Wesleyan College, 1978
M.Div., Asbury Theological Seminary, 1981
M.A., University of Kentucky, 1986
Ph.D., Union Theological Seminary in Virginia, 1991
Dr. Joseph R. Dongell joined the faculty at Asbury Theological Seminary in 1989. He now serves as professor of Biblical Studies, with primary responsibility in the Inductive Bible Studies Department.
He received a B.A. from Central Wesleyan College, 1978; a M.Div. from Asbury Theological Seminary, 1981; a M.A. from the University of Kentucky, 1986; and a Ph.D. from Union Theological Seminary, 1991.
Prior to joining the faculty, he served as an instructor in various languages (Greek, Hebrew and Latin) at Asbury Seminary (1981-1983), Asbury College (1985-1986) and Union Theological Seminary (1987). His doctoral dissertation focused on the literary structure of Luke's Gospel, a particular interest that has more recently extended into the Gospels of Mark and John. Dr. Dongell is the author of a commentary on the Gospel of John (Wesley Press).
As an ordained elder in the Wesleyan Church, Dr. Dongell has maintained an active ministry in that denomination as an associate pastor, a regular adult Sunday school teacher; a one-time director and frequent advisor of the Wesleyan Seminary Foundation on Asbury Seminary's campus; an instructor in regional Wesleyan ministerial training; and a representative to the annual Graduate Student Theological Seminar.
He and his wife, Regina, have two children.