You are previewing:

ETHICS IN PUBLIC ADMINISTRATION: A Philosophical Approach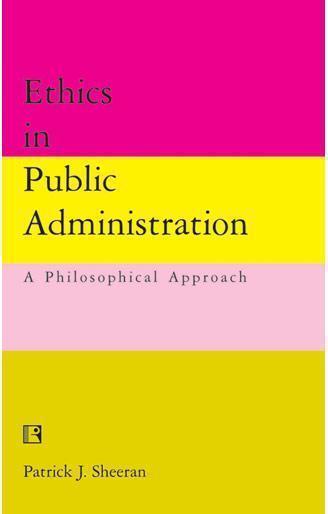 ETHICS IN PUBLIC ADMINISTRATION: A Philosophical Approach
Useful Reviews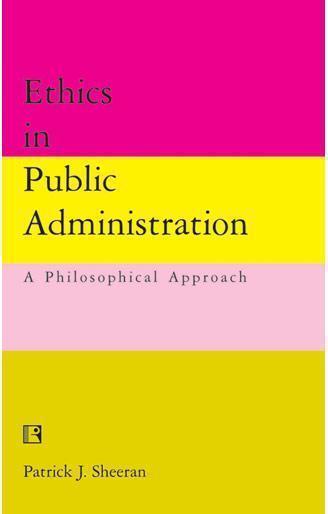 Sale!
ETHICS IN PUBLIC ADMINISTRATION: A Philosophical Approach
"Ethics in Public Administration" provides public administrators with a theoretical knowledge of ethical principles and a practical framework for applying them. Sheeran reviews the place of ethics in philosophy, links it to political and administrative theory and practice, and analyzes the ethical theories and concepts from which ethical principles are derived. Before delving into ethics as part of philosophy, Sheeran provides the reader with a brief overview of philosophy and its principal subjects, including ontology, epistemology, and psychology. He offers several definitions of ethics, and discusses both the objectivist (absolutist) and interpretivist (situation ethics) perspectives. Sheeran focuses on the subject matter of ethics, human actions, and their morality, exploring Natural Law, man-made law, and conscience as sources for determining the morality of human action. In later chapters, he applies his discussion of ethics to such controversial policy issues as suicide, murder, abortion, sterilization, capital punishment, war, lying, and strikes. The book will interest both graduate and undergraduate students of public administration, public policy, management, and administrative behavior.

PATRICK J. SHEERAN holds a Doctorate in Public Administration and a Masters in International Relations from the University of Southern California. He is a former Catholic priest and has taught various graduate courses in public administration, including ethics, at the University of Southern California, George Mason University, and Shenandoah University. He is the author of "Women, Society, the State and Abortion: A Structuralist Analysis" (Praeger, 1987).