You are previewing:

Leitourgia – Christian Service, Collected Essays: A Festschrift for Joykutty M George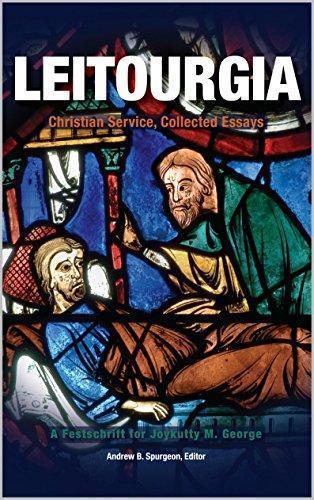 Leitourgia – Christian Service, Collected Essays: A Festschrift for Joykutty M George
Useful Reviews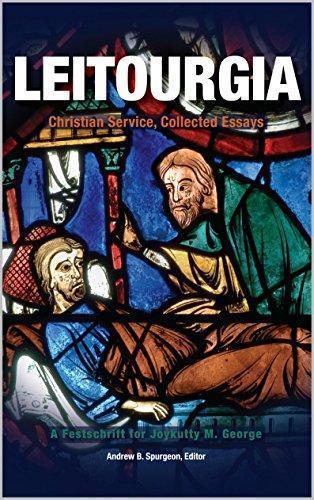 Sale!
Leitourgia – Christian Service, Collected Essays: A Festschrift for Joykutty M George
"This collection of essays serves as an excellent reminder to pastors of the various ways in which the body of Christ can be involved in Christian service, in and beyond the local church, and as a valuable resource and encouragement for sharpening one's own service."
Dave Raj Sangiah, ThM, Pastor, Bangalore Bible Church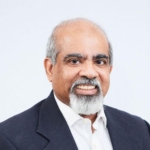 Dr Andrew B. Spurgeon is Professor of New Testament Studies at Singapore Bible College.
He is a native of India. He has taught in seminaries in Fiji, India, Nepal, the Philippines, and the United States. He is an Adjunct Professor of World Missions and Intercultural Studies Department at Dallas Theological Seminary.
Dr. Spurgeon serves in the General Board of Asia Theological Association as the Publications Secretary. He also serves as the General Editor of the Asia Bible Commentary series of ATA.
He has written commentaries, textbooks, and articles. His latest book is Romans: A Pastoral and Contextual Commentary. Asia Biblical Commentary. General Editor: Andrew B. Spurgeon. Carlisle, UK: Langham Global Library, 2020. Dr Spurgeon served as language consultant for Hindi Study Bible, and he edits ABC commentaries.
Dr Andrew and his wife, Lori, have been missionaries since 1995. Lori is a certified ESL teacher and a graduate of Dallas Theological Seminary. She is an ESL specialist at International Community School. Dr Spurgeon and Lori serve with Global Outreach International. They have three grown sons who live in the United States and Canada.